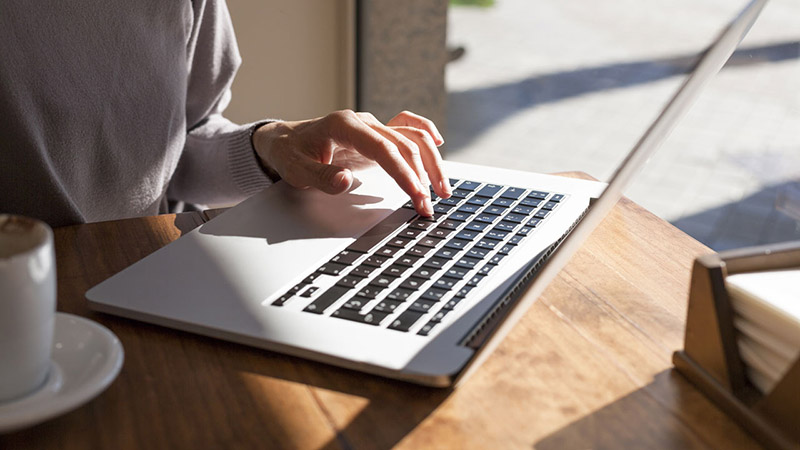 ©Q - stock.adobe.com
6 Essential tips to write an artist´s statement
The artist statement is along with your portfolio one of the most important tools to present and promote your art work. As you can see on our website, artist statements are always required when applying for competitions and residences, to inform curators and for press releases. So it is good to have one ready to be sent out.
Your statement should describe your artistic practice and provide insight into your work. The quality of the text will have a strong influence on the way your art is perceived by others. This is why it is essential to take the time needed to make a good artist statement.
Of course describing one's artistic practice in words can be a difficult task for an artist. Try to see it as a chance to clarify your ideas and an opportunity to gain new perspectives on your work. It is highly likely that your work will benefit from this experience. The first statement is always the most difficult one - afterwards, you will only need to adapt it for the different purposes at hand and make updates.
Let´s see how to make a great statement in 6 steps:
1. Length
As a first step you will have to decide about how long your statement is going to be. The length always depends on the purpose of the statement. It can vary from say 100 words to one page. This will determine how many details you are going to provide about your work.
If a guideline is not given to you by the art opportunity, the best length is probably about half a page. It is very important that you keep your statement short, structured and straight to the point.
2. Content
In a second step, take notes as if you might do when you were explaining your work orally to a stranger. The explanation should be simple and honest.
Here are some basic questions which might be helpful to you for that:
What kind of works do you make?
What materials are they made of?
Why do you use these materials?
How do you produce your works?
Which ideas are you exploring through your art practice?
Does you work relate to certain art theories or philosophies?
Which artists or art movements do influence your work?
Do you expect a certain reaction from your audience?
How has your work evolved over the years?
Why do you make these artworks?
Now that you have a lot of notes, try to extract the key elements and relate them to each other. This will build the core of your statement that you might want to improve by reviewing it several times.
Note that, if you want to write a press release, you should also include personal information about your nationality, education, exhibitions, and the prizes you have won. This will inform the reader about the stage of your artistic career.
3. Structure
Structuring all this information will allow the reader to quicker grasp the essentials. As you want to positively influence the way readers perceive your work, make it easy for them to understand your statement. On this basis, you might want to structure your statement in three parts:
An introduction which should announce what your artworks consist of;
The main part where you give more details and elaborate on the ideas behind your work;
The final part which summarizes the key elements of your practice in a few sentences.
4. Style
Always write the statement in present tense and in the first person, this will make your text more personal and more alive, and thus much more interesting to the reader.
Furthermore, your statement should explain your ideas very clearly without being too complex or technical. To achieve this, stay consistent in your ideas, get rid of everything that is not necessary, and go straight to the point.
Avoid general statements which do not provide much information and convey your confidence by using a clear vocabulary. Don´t hide a possible uncertainty behind words that only scholars can understand. Likewise, be honest to yourself and your art and don´t try to write things that, in fact, are not in your work just because they sound good.
While writing, always remember that you want to invite people to get acquainted with your art practice and not exclude them.
5. Correction
Ask two people, one who knows your work and one who does not, for their opinion about your statement. Both of them should understand your thoughts and get interesting insights into your work out of it. Be open to criticism.
Make sure not to have any spelling and grammatical mistakes in your statement. For this you can use one of the many corrections programs on-line.
6. Layout
Finally, pay attention to the presentation of your statement. A good-looking layout is much more appealing to the reader and will make her/him more receptive to the content.
Choose a layout and fonts which will not distract the reader from your statement. Rather than fancy fonts, select classic ones - like Helvetica or Arial - in a size between 11 and 12 points. Check some layout and typography rules on-line.
---
By Artenda
Posted 05.09.2017